Fine art prints
Every one of Bens photographs is offered as a fine art print. The images that you see on this website have been severely compressed to quicken loading time, therefore the quality does not in any way compare to one of Bens finished prints, which are made from the raw image. Each fine art print that is produced is  made using a Fuji Lightjet printer. This high quality machine converts the digital image to laser light and exposes it onto matt Fuji Crystal Archive paper, which has an archival permanence of over sixty years. This state of the art paper is reputed to be the best quality available, resulting in an image of incredible sharpness and clarity. These are not to be confused with the cheaper gyclee (inkjet) method. Your chosen print will be personally signed by Ben, and can be posted to anywhere in the world.
Prices which include UK postage and packaging:
| | |
| --- | --- |
| size | price |
| A4 (12″x8″ | £45.00 |
| A3 (approx 16″x12″) | £65.00 |
| A2 (approx 16.5″x23.5″) | £95.00 |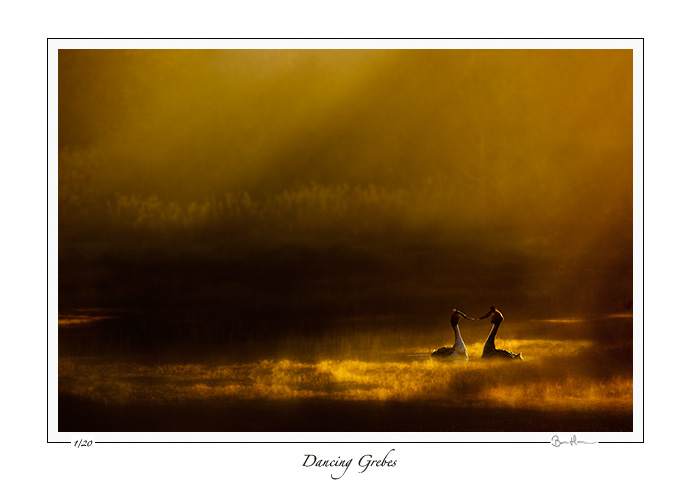 Limited edition prints
Ben is offering a collection of his finest images of great crested grebes, a subject that he has worked on extensively for over 10 years, as a limited edition run. These are produced by the same company that Ben uses for his exhibitions to ensure the finest possible quality and longevity and are limited to a run of 20 each. Each print is titled (optional), signed and numbered. If you would like a print list of all of the images in this collection, please contact us.
Prices which include postage and packaging:
| | |
| --- | --- |
| size | price |
| A4 (12″x8″) | £90.00 |
| A3 (approx 16″x12″) | £150.00 |
| A2+ (30″x20″) | £250.00 |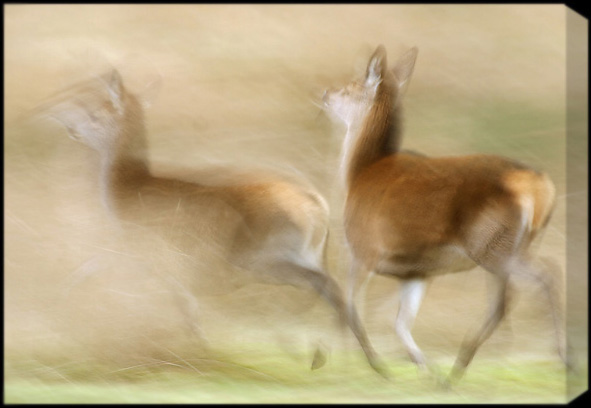 Canvas wrap arounds
In addition to fine art prints, Ben is now offering his images as 'Canvatex wrap rounds'. Your chosen image will be wrap-mounted around a solid MDF panel and laminated with canvas, creating a true 3D flush-mounting wallboard. Please see below for prices:
| | |
| --- | --- |
| size | price |
| 10x8in | £95.00 + £2.00 p&p |
| 15x12in | £120.00 + £3.00 p&p |
| 20x16in | £165.00 + £4.00 p&p |
Please note that with the exception of the canvas wrap rounds, the sizes indicated are paper sizes, the actual image is printed with a small border on all sides. This allows your framer to handle the print without touching the image, thus preventing possible damage.
To purchase fine art prints, limited edition prints and canvas wrap arounds, please contact the office with your requirements.