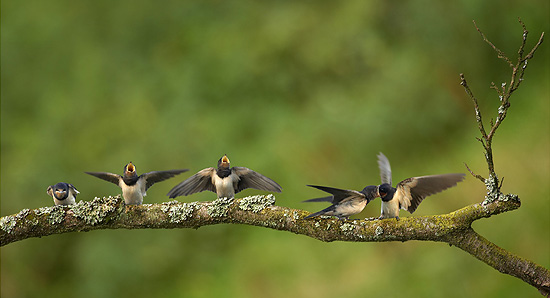 Stock
Ben Hall Photography is committed to providing stunning images of the natural world. Whether you are an imaging professional looking to source pictures for advertising, editorial, display or any other commercial reason, or would simply like a print to decorate your home, we will endeavour to meet your needs.
Our stock contains thousands of images covering a wide range of wildlife, nature and landscapes both from the UK and further afield.
The images displayed on this website represent just a fraction of what is available. If you are unable to find a picture that you have in mind, please contact the office to discuss your requirements.
We are currently developing a stock library where images can be purchased directly. This will be a fully searchable database of premium quality imagary with the facilities to buy online. In the meantime, please contact the office and we will conduct a search on your behalf. We will then email you low-resolution jpegs for you to select from. Once a final selection has been made, we will send high-resolution Tiff files on CD through the post or electronically via FTP whichever is the most convenient.
Image license fees are dependent on the size and reproduction value. For a quote, please contact the office.
Commissions
Ben's ability to work from a brief sees him undertakes regular commissions for a number of clients including advertising companies, tourism boards, wildlife trusts and many more. On completion, images will be supplied as high-resolution Tiff files and sent either digitally via FTP or through the post on CD. Please contact the office to discuss rates. Special discounts are given to charities, trusts and conservation organisations.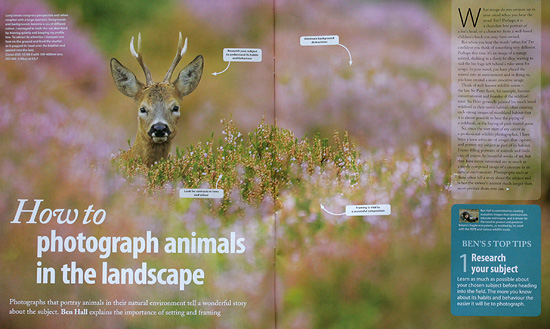 Feature writing
As well as providing images, Ben is also in high demand for his written articles. He writes regular features for a number of top UK magazines covering a vast array of subject matter from species and location based features, to articles focussing on photographic technique. He also tests and writes reviews on photographic equipment.
Should you wish to discuss an idea or concept, please contact the office. Ben will be very happy to provide a written synopsis with a low-res slide show upon request.