Archive for October, 2011
Thursday, October 27th, 2011
Please note, we have just moved house to Poynton so the office number has changed to 01625 877 313.
Wednesday, October 12th, 2011
I am now offering gift vouchers for sale. Each voucher will come in one of our greeting cards and would make an ideal Birthday or Christmas gift! Vouchers can be used against any print or workshop and the amounts come in £15.00, £25.00, £50.00, £75.00, and £100.00
Please either email – info@benhallphotography.com – or phone the office if you are interested in purchasing a voucher.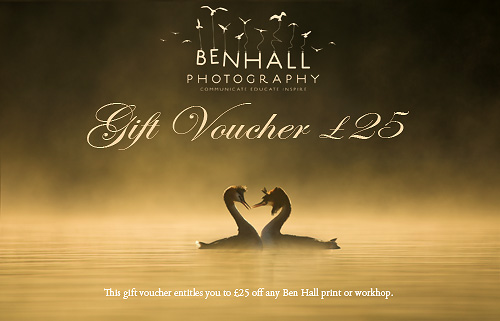 Thursday, October 6th, 2011