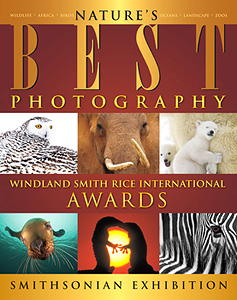 I am delighted to announce that I have won the landscape category in this year's Nature's Best Windland Smith Rice Awards. The image that scooped the award shows a flock of flamingos flying over mountain peaks. I shot the image high in the Andes Mountains in Chile after spending one month travelling the length and breadth of Patagonia and beyond, collecting images and searching for locations for photography tours.
We had spent much of the the morning looking for Puma, when we eventually came across a dried lake bed. Some puma's foot prints led us to a flock of Chilean flamingos that were huddled in a group in an attempt to escape the fierce winds. After spending a fruitless hour or so trying to stalk the birds, part of the flock took to the air and circled us. I captured this image just as they passed over a section of huge granite spires with a glacier in the distance. This was my personal favourite image of the entire trip, showing both the beauty of the birds and the hostile, wild landscape in which they live.
The image will be displayed in the Smithsonian Museum in Washington DC.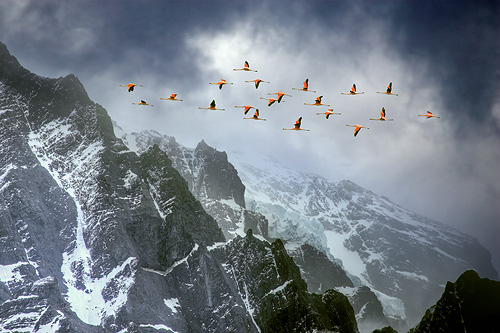 I also received a highly honored award for this image of two courting grebes. On the morning I took this the weather was particularly cold. It was early Spring and I arrived at the lake before dawn to find the conditions perfect the shot I had in mind. A veil of mist clung to the water and as the sun rose, its rays filtered through the trees, casting small pools of light onto the water and bathing a pair of courting grebes in golden light. I was shooting from a floating hide which allows me to get close to the birds whilst remaining completely hidden.