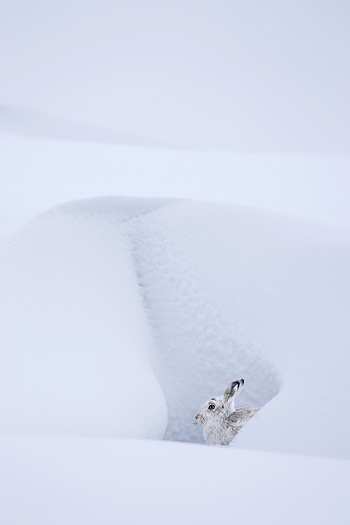 Habitat category – Winner
Now that the results have been officially announced I can now reveal that I won the habitat category for the second year running with this image of a mountain hare crouched in its form in a snow drift.
I spent several weeks last winter concentrating on mountain hare and other moorland species. I was keen to make the most of the heavy snow and my aim was to capture images of the hares in their environment, using the adverse weather to show the harsh conditions that these hardy mammals need to endure to survive.
British Seasons – Highly Commended
I was also awarded a highly commended in the British Seasons category for the following set of winter images….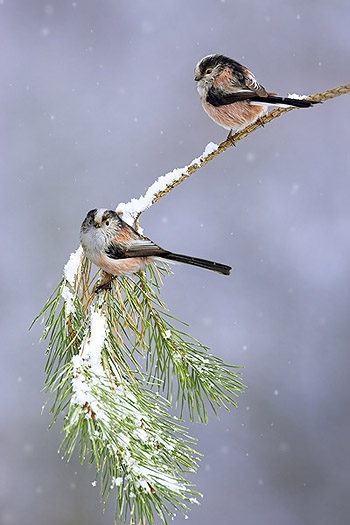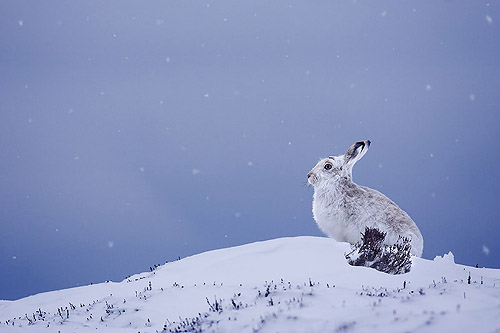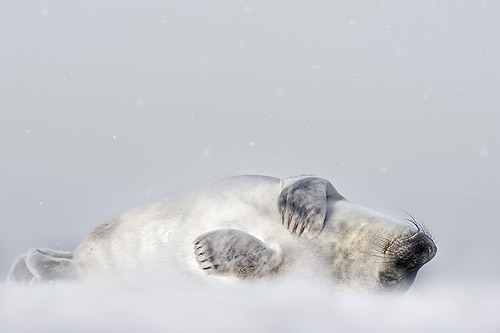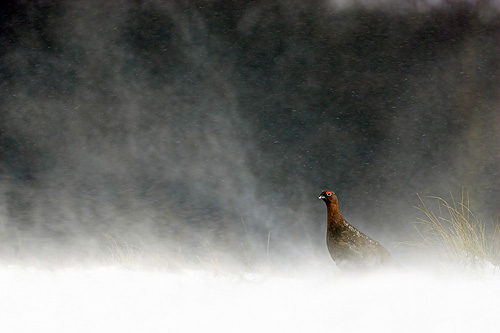 These two images were selected for inclusion in the book (British Wildlife Photography Awards Collection 1), which is on sale now.